A Few Words About Homeschooling
,
You can often hear in advertising, on TV or in network about various forms of non-traditional studying, such as virtual, distance, individual or online studying. What kind of studying is it and how it differs from traditional one? What can be said about its quality, advantages, and what actually is it for?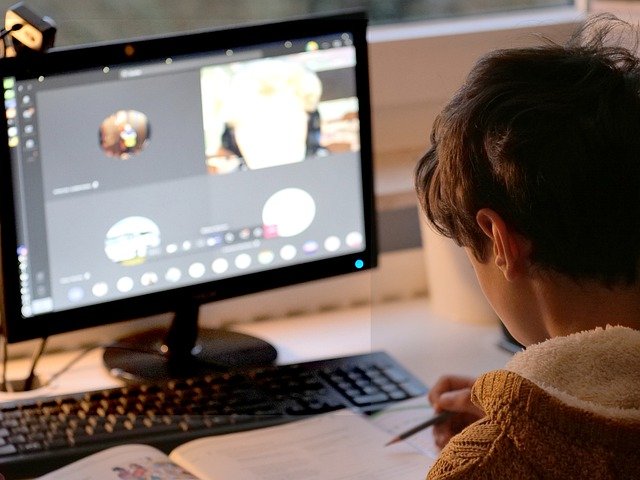 Speaking about individual studying we often mean online training. For example, you can get grades 3-12 at home, combining study with work and not wasting time sitting in classes, and what is more important, you get the information you need and at the rate you are capable of; online homeschooling provides such tremendous flexibility, that an increasing number of students from usual schools choose online-training system without any consequences.
What motivates these students?
The main reason is technical and social progress in education. Technical progress gives you convenience, raises the quality of training and saves your time; now, in fact, you can review material as much as you need, and on the contrary, you don't need to waste time learning what you do already know. Now you choose the rate of knowledge you get on your own apart from traditional "in-class" system. In usual class the group studies material as fast as the slowest pupil in accordance with the list authorized by school leaders for such pupils and consequently put marks in comparison with such pupils. All these slows your time, reduces your potential and ambitions, that's why homeschool online is an excellent way out.
The social progress of online training helps to solve many problems you might have in ordinary school: combining lectures and work, adjourning classes because of state of health, bad relationships with your classmates and so on. The threat of criminality, narcotism, spreading diseases can be also avoided. Your personal social progress is that you are in a global student network and in the same time you are independent and self-sufficient.
Such free form of studying will, for example, help you to prepare better for college or for the area of business you want. You will be able to create your own list of disciplines, even those that aren't available in usual system, – try and do so in traditional school with its paper routine! You can apportion your own time – this disciplines a person, gives him valuable skills of time management, necessary for any successful businessman.
Recently even teachers admit that they like the opportunities that online teaching and individual work with students give them. The absence of organization problems, usual for traditional school, enables to focus on teaching itself. An individual approach to pupils is now possible. All students are different after all, and needless to say that now they don't distract each other. It really reduces the time for teaching and improves the final result.
To sum it up, it may be said that Thomas Edison, George Washington, Abraham Lincoln and many others have received home education. Individual training has revealed their talents, and who knows whom they'd become if they studied traditionally. Thomas Edison's school teacher considered him feeble-minded and not capable to study at first, and his mother had to teach him at home on her own, and then he got about 5000 patents worldwide and became world famous inventor… Perhaps, such cases serve as an excellent example of the difference between various educational systems.