Facts about Children's Play Will Make Parents Feel Guilty
,
Playing is an integral part of a child's growth. There are many parents across the globe, who are still not aware about the benefits of playing. This post will enlighten all those busy parents who remain busy in their professional lives and neglect the relevance of playtime in their children's life.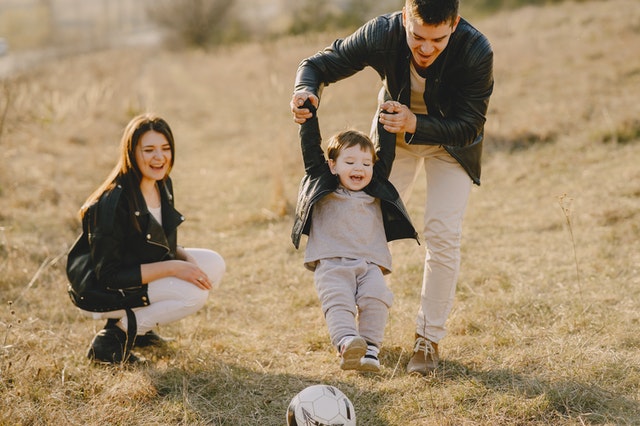 Let's understand the 7 enlightening facts about play.
Children Grab a Lot While They Play
As a parent, you should never neglect the value of play. When your kid plays, he develops and learns seamlessly. These are the 5 things your kid grabs while he plays.
Cognitive skills
Physical abilities
Social skills
New vocabulary
Literacy skills
Playing Keeps Your Kid Healthy
Playing retains the physical strength in the kid's body and as a result he grows strong and healthy. The issue of obesity, which is a common issue with many kids, can be solved if optimum amount of physical exercise is poured in through regular play.
It Cuts the Stress
Play not only enhances your kids physically, but also makes them emotionally stronger. It reduces the level of stress and anxiety.
Play Is Something More Crucial Than It Looks
Play is complex and also simple. There are numerous types of plays classified into functional, sociodramatic, symbolic and games with rules. Researchers have coined many fundamentals related to the growth of children like how kids learn while playing or how they plan to spend the free time in school after finishing the lunch box.
Plan Their Play Time
As parents, you are the decision makers for them and you are concerned about their learning. Therefore, ensure that you make their schedule for playing and enable them to grow emotionally, socially, language wise, and cognitively.
Play and Learning Go Side By Side
Playing and learning are not separate activities. They must go hand in hand. It's like a science lab where theoretical lecture goes on with the practical. Definitely, play ground is no less than a science lab for the kid.
Playing Outdoor Is Fruitful
Playing outdoors is all about sledding in the winter, playing on the beach, experiences of building forts or playing with neighbor kids. This creates unbelievable memories for your kid and teaches them to develop bonding with society.