How to Approach When Your Child is Lying to You?
,
Neglective parenting might be the reason for a child to lie. A child who lacks care might lie just to seek attention In order to correct this behavior of lying, you need to know hot approach your child and what to do.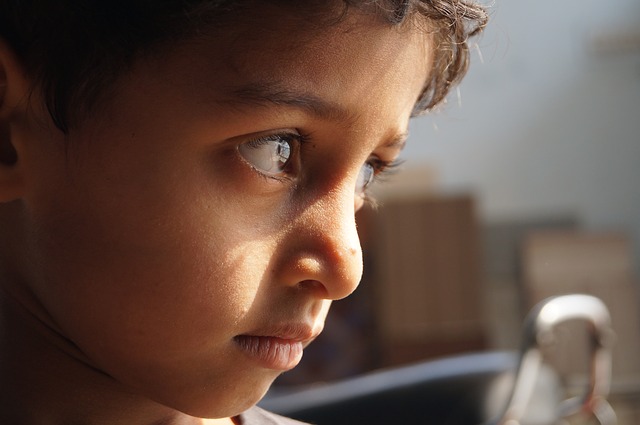 How to Approach a Lying Child
If parents pressure their child on his/her failures, he/she intends to lie to pass his/her failures on others. Parents should avoid being perfectionists and this attitude must be abandoned. This will keep children from lying. It is necessary to make your child feel that you love him/her unconditionally and show him/her that your love is not about success or failure. If the child hides what he does and starts acting like nothing happened when asked, it means the child feels under a threat. When excessively conservative, repressive and threatening behaviors are abandoned the child will stop lying as well. Instead of telling how to punish their negative behavior, parents should mention how positive behaviors help.
Children may lie because they seek attention. Children lack attention from their families, enhance their habit of lying. If you show them affection, you will see that they give up on lying. For a child who's lying because of low self-confidence to be successful it's necessary for the child to use his/her intellectual skills effectively. The child must be congratulated and he/she should experience this feeling and must discover his/her intellectual potential. Thus child can overcome inferiority complex and express himself/herself comfortably. Therefore, he/she won't need to lie to gain a reputation or such purposes. In order to make children who can't link causes and effects because of attention deficit and hyperactivity stop lying, their level of attention needs to be enhanced.
Families Should Be Cautious about Lying
It is also necessary to avoid accompanying their lies. If your child feels you are lying when you're around him/her, the child will think it's normal. This scenario convinces them that a lie must be told in their mind. When you catch your child's lie don't question him/her. Be a good listener and tell them sincerely how that behavior feels. If the child finds himself/herself under a violent questioning, he/she might feel under the pressure of keep lying. When you are angry with your child, do not yell at them, beat them and do not try to change them with pro-violent attitudes.
Violence is never the solution for children. Children who are exposed to physical or verbal violence try to cover up their faults by keep lying to secure themselves. Whereas making mistakes is the right of every child.  Children can also lie when their parents don't trust him/her. Trying to catch your child's lie and telling him/her that you do not trust causes him/her to lie more. So, in this case, tell your child that you trust and make him/her feel it. Unnecessary and excessive questioning also causes the child to lie. The lying child might have faced some problems during child development process and those problems might lead him/her to lie.
Parents' mistakes during the education of children also play an important role among reasons. Despite everything, lying is a controllable situation. If complaints are excessive professional help from a child psychiatrist must be considered.