Choosing a Doctor for your Child
,
Choosing a physician for your child is something that requires some thought.
Whether the physician you choose is a family practitioner or a pediatrician, he or she needs to be someone with whom both you and your child can feel comfortable and trust.
In choosing a doctor for your child it is especially helpful if you have a reliable source who can give you the names of several doctors and verify their medical competence. Beyond that you will need to rely on you own good sense and some of the things we will discuss here.
It's a good idea to interview several doctors before the baby is born. More and more doctors are open to this. That's because doctors want to be comfortable with parents just as you want to be comfortable with them. They want you to know what to expect. That's true whether the doctor is in private practice or is part of a medical group plan. The way the staff or a doctor responds to your questions will give you a feeling about how comfortable you will be asking questions later on.
First, you can find out how the doctor's office functions. Some offices use a nurse practitioner or a physician's assistant to examine children for well baby visits. The doctor may only come in for a few minutes at the end. You'll want to know about that and you'll want to meet those people if that is the set up. Also it's important to meet the office nurses and the receptionist. You'll want to feel that they are friendly and caring.
Hopefully the pediatrician or family doctor you take your child to has planned the office well for children. Most do. For example, usually doctors arrange their waiting rooms to be cheerful for children, including small chairs, some kind of play area and a fish aquarium, even a blackboard. What does the examining room look like? Does it seem warm and friendly for children? Also are there receptionists and nurses who give the children a feeling of acceptance and trust? That's extremely important. Older children react strongly to the way the doctor and the office staff talk to them. So we urge parents to take all that into account when they choose a doctor.
The transition from the waiting room to the examining room can be a big problem. Some of the offices are quite busy and a parent and child may be left to wait a very long time in the examining room before the doctor comes in. This is especially hard if the child has had his shoes and clothes taken off– so parents do need to feel free to go over this with the doctor if they feel the examining room set- up is unpleasant. Even a few toys and a child size table in the room can make a difference.
A very big problem that hopefully will not occur for most parents is the medical emergency. It's important to know how the office handles emergencies that might come up. You need to know which hospital you would be sent to if it were needed and what the emergency room policy is there. An emergency room is a little like a department store. It's really important, once you know which emergency room the doctor uses to go there on your own. See where the parking is, where you enter, where you get registered. There will probably be an information desk. See if the person there will talk to you about how they deal with babies or small children. Ask as many questions as you can think of. A very big question is whether the emergency room staff recognizes the importance of parents being able to be with their child if treatment is needed. Hopefully you won't need the emergency room but it's important to know as much as you can since using a hospital is a very big thing and can be very confusing.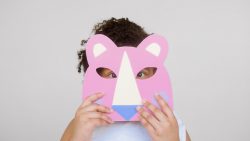 To help a child become comfortable with their visits to the doctor, many parents have found dramatic play to be helpful. A doctor's toy kit is something children usually love to play with, and they can trade places with their parents, pretending to be the doctor to their parent or to a doll. This gives them a feeling of mastery and can make them less fearful of the situation. But it's important for parents to do this in a serious way, not to tease their child or joke about it. Keep in mind that play is a child's way of communicating.
It's important for parents to take the initiative in asking for a time to talk privately with a doctor if any special procedures need to be done. It may be on the telephone or in a separate meeting. Then parents can prepare their child for what will be happening without the child hearing what might be very frightening and confusing comments from the doctor.
We realize that it is important to feel at ease with a doctor and so we urge you to check out your reactions in these interviews. All of this is very important for young infants since in the first year or so, parents will feel they need to ask many questions and should feel comfortable doing this with their doctor. Later other issues need to be kept in mind. Once you have chosen a doctor, it's best if a relationship builds between your family and the doctor's staff. You can think of the doctor's staff as a kind of family too. Your family and that family need to get along with each other.
In summary, we strongly encourage parents to feel free to ask doctors questions and to pick a doctor who is not only known to be competent, but who also gives you as parents and your children a feeling of ease and trust.
If you would like guidance on this or any other non-medical child development question, and you live in the Los Angeles area, you can call the Warm Line free of charge at 310-281-9770. A child development specialist will return your call within just a couple of days.