Category: Physical
Nowadays it is very common story that children are growing fatter. It happens for some bad habits such as watching TV for long hours, playing computer games, eating fast food, and not enjoying playing outdoors. But this is proven that kids love exercise; you have to just wake up early.
Sport activities are indispensable for both physical and mental development of children.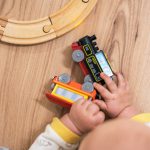 Day after day baby hands caresses, touches and takes things. With the hands, the baby already discovers the world before being born. Later little by little, he conquers the capacities of manipulation, that allow him to know himself, his mom and everything that surrounds him.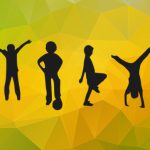 Most people have heard that it's important for children to get plenty of physical activity, but there isn't as much information as to why physical activity is important in early childhood. That's why we're taking the time to provide you with details about the short and long term benefits of physical activity for children from birth to age eight.