Category: Safety
Mobile phones were once upon a time considered a luxury for adults and a way of communication as well. It is however now also seen in the hands of children, who watch cartoons, listen to music and also play games. When is the right time to give mobile phones to your kids? Read on.
Spring cleaning is a great time for parents to evaluate their home for any safety issues that might pose a threat to their family.
Your baby has become mobile and is walking all over the place. Sure it was great to witness their first steps and their center of gravity shifting, but now you've realized that the safety latches and gates aren't enough to keep them detained anymore. It has many moms asking, what now?
In our daily life Internet has become a part and it plays a vital role. For the young generation it is almost difficult to think a day without accessing Internet. Not only for playing games at present children are somehow relying on the Internet for their education.
Month must be to prevent child abuse months. As a parent educator, who is a kindergarten teacher and mother of three children, I am very shocked to child abuse, neglect, abuse and murder in our growth rate.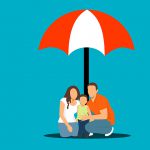 These tips are provided as recommendations to help protect our nation's children. The Guardian Company and/or its' Associates makes no guarantee that these tips will insure your child's safety.