Category: Parenting
How do we go about Measuring Success in our child's life?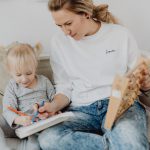 Parenting Skills is a very tough subject for anyone to discuss as we all have our own unique parenting style.
Mobile phones were once upon a time considered a luxury for adults and a way of communication as well. It is however now also seen in the hands of children, who watch cartoons, listen to music and also play games. When is the right time to give mobile phones to your kids? Read on.
When it comes to understanding baby development, one of the best ways is to get baby development books for parents.
Parents looking for ways to help their Child Development in creative and fun ways should understand how their kid's brains work and what children are interested in.
Do you believe that Child Psychology is misunderstood or overlooked by some parents?
When it comes to Child Discipline and how you approach it, it's almost like getting into a political conversation with friends, is it not? You either agree or you don't, and there is usually no middle ground discussion.
Parenting is a responsibility that will last for a lifetime. Parenting starts from the delivery of the child and lasts for a lifetime.
As a parent it is natural that you do not want that your child will engage themselves to their iPods and smart phones throughout the summer vacation. But nowadays due to the scorching heat you cannot really blame your child to stay indoors. But there are also some families who love have family friendly activities outdoor.
It's a disheartening time in a new moms life: maternity leave ending and heading back to work.