Five Secrets to Building a Strong, Happy Family
,
You see them in movies, on television and happily trotting around the park — it's the ideal happy family. Leo Tolstoy had once written, "Happy families are all alike." But what is it that makes them all alike, what makes them 'happy'?  We heard from parents and other experts to find the secrets of raising a joyful clan. So why not try what worked for them? Here are the techniques that worked.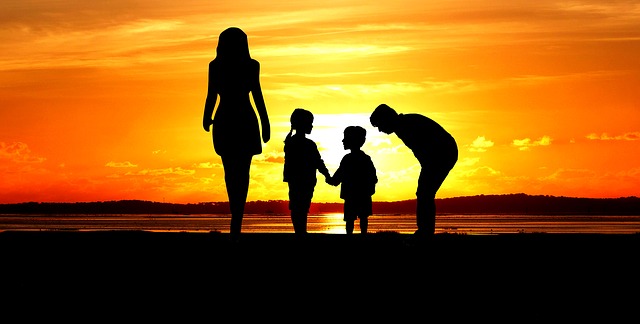 Create Traditions
Traditions are what make a family unique and individual. You're family doesn't have to have some elaborate traditions that were handed down from generations; they can be as simple as making pancakes for dinner on a Sunday night.
"Traditions give children a sense of identity and belonging," says Richard Eyre, coauthor of The Happy Family:  Restoring the 11 Essential Elements that Make Families Work. "They may seem insignificant to adults, but kids hang on to them." Think about it, what family traditions can you remember doing from when you were a kid?
Gather Around the Table
You've probably heard this one a couple times, but statistics do show that families who sit down to have dinner together are more likely to be happier. Sitting at the table or even grabbing a snack together in the kitchen encourages kids and parents to talk and share what's on their minds and what's happening in their lives. Keep the TV off and begin enjoying the quality time you can share with your family members.
If you're schedules don't allow for family dinners as often as you'd like, consider bonding over breakfast. Or keep to a schedule; if you're able to have dinner sitting down twice a week, be sure to stick to having dinner sitting down those two nights a week.
Get Active Together
Families, who sit on the couch together, can also become active together. Turn off the TV and play a board game or walk to the local park for some family exercise.
"Playing together builds strong bonds and warm memories—you're in effect saying 'we have a great time together,'" says Nick Stinnet, Ph.D., professor of human development at the University of Alabama and author of Fantastic Families:  6 Proven Steps to Building a Strong Family. In his 25-year study, which tracked over 14,000 families nationwide, Stinnet found that the happiest families were ones that spent time playing games together.
Enhance One Another's Egos
If you want to have a loving and supportive family, then lead by example.  Encourage your family and yourself to be cheerleaders for one another. Exchange compliments in public and in private. A great example of how to do this is…. say one of your older children has a baseball game, well instead of leaving the little ones with a sitter, bring them along to help cheer on their older sibling. Or if you notice your teenage daughter has chosen to wear a shirt you actually like, compliment her on it.
Nurture a Spiritual Side
This doesn't mean you have to be religious or follow a certain church, but studies have found that happy families tend to spend time together reflecting on gratitude and blessings they've experienced.  Doing this out loud in the evenings can be the most rewarding part of a parent's day because they get to hear all the things their kids are grateful for. Think about it… Thanksgiving isn't the only time of the year you should reflect on the blessings you have. If you teach your children to sit back every now and then and reflect on the blessings in their lives, you'll find your children will grow up to be a little more humble.